Take Your Dog to Work Day is June 26th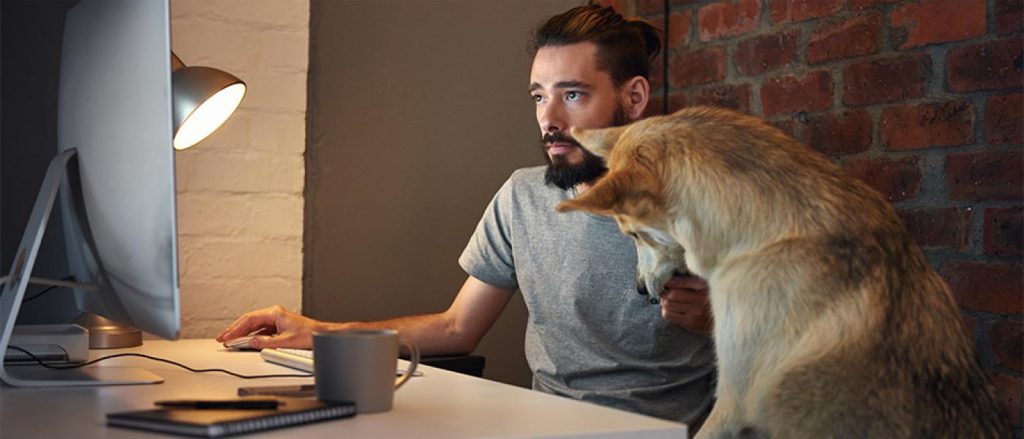 Take Your Dog to Work is celebrated each year on the Friday following Father's Day. The holiday was started by Pet Sitters International in 1999, so this year marks the holiday's 17th anniversary. The original purpose of the holiday was to "celebrate the great companions dog make and encourage their adoptions." Take Your Dog to Work Day has become a huge hit and some big companies have even started allowing dogs in the workplace on a regular basis. Why, you ask? We're glad you did.
Reasons to Take Your Dog to Work
While some people may think that taking your dog to work is a bit far-fetched, others are jumping on board and would argue that having their dog in the workplace actually creates a more relaxed, productive environment. Here are some reasons why taking your dog to work can be beneficial –
Bringing your dog to work promotes a stress-free environment. Studies have shown that spending time with your dog can alleviate stress and work is one of the biggest contributors to our stress levels – makes complete sense, right? Bring your dog to work, keep you more relaxed, and improve the quality of your work.
Spread the love and promote adoption. After all, this is one of the reasons that Take Your Dog to Work Day was started – to promote the adoption of other homeless pets. By bringing your dog to work with you, co-workers who may not have a dog, get the chance to witness the bond that you share with your dog. Hopefully this will lead to inspiring someone to adopt a dog of their own.
Boost the overall morale of the office environment. Dogs make us happy – they are just special that way. Allowing dogs in the workplace improves the overall morale of everyone in the office. It creates a lighter, happier environment that people enjoy being in. Wouldn't it be nice to feel as happy at work as you do when you are at home with your dog?
It's not all about making us happier – your dog will be happier too. Whether you crate your dog or not while you are at work, have you ever noticed that your dog is overly excited when you get home? This is partly because they are happy to see you, but also a result of pent up energy from being left alone all day. Even if you only took your dog to work a few days out of the week, your dog would surely appreciate it and you might even notice some positive changes in their behavior.
Create a more inviting atmosphere and give people a reason to come back. If you are trying to bring people in, having a dog in your work establishment creates a laid back, homey atmosphere. People who visit your business will feel more at home and they will remember the experience and be more likely to visit your establishment again – especially the dog lovers. Again, this also promotes adoption, which is always a positive thing.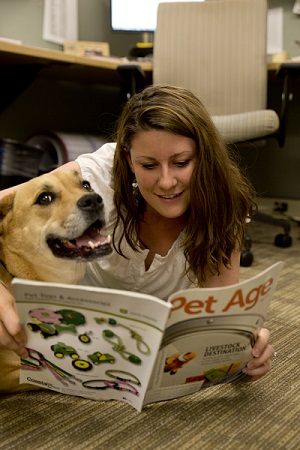 Who's Doing It?
Allowing pets in the workplace is becoming more and more popular. There are a lot of big name companies that now have pet-friendly policies, such as Amazon, Google, Proctor & Gamble and Etsy, just to name a few. Some companies even provide perks that cater specifically to the pets, such as –
Benefit packages that include pet insurance
Websites that include photos of office dogs
Daily group dog walks for employees and their dogs
Dog friendly water fountains
Designated play areas for pets
Dog food and treats provided by the company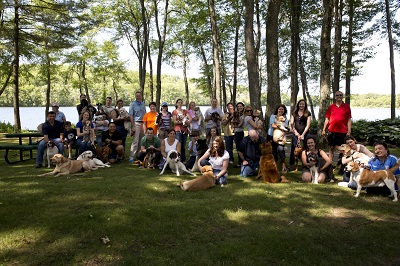 Here at Wellness, we celebrate Take Your Dog to Work Day every year. It's always a lot of fun to bring in our pets!