Make Everyday Earth Day with Your Pets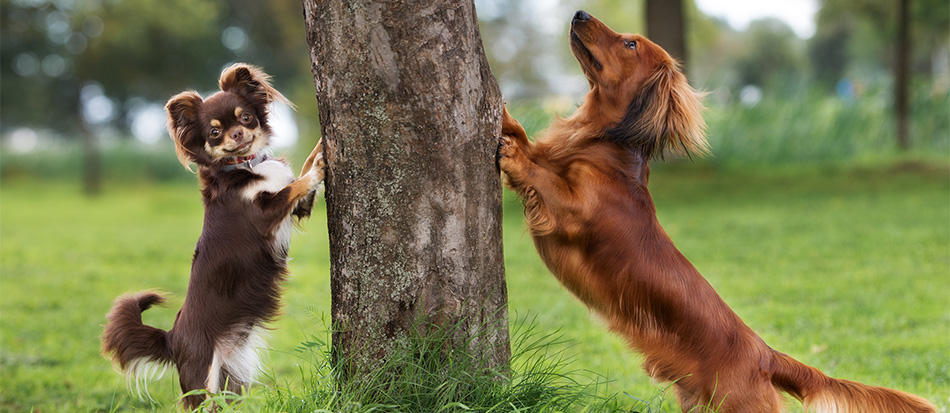 You don't have to be a Birkenstock wearing, tree-hugging hippie to appreciate Earth Day. We all enjoy clean water, fresh air and litter free streets, and Earth Day is a chance to show our appreciation.
Here's how you can minimize your pet's carbon footprint with "green" toys and accessories.
"Green" Toys and Accessories
Make Your Own – It doesn't get much greener than that! From cardboard paper towel tubes to single mittens repurposing things around your home is the ultimate in recycling. For tips on "make-it-yourself" pet toys, see this post. (with a link to the recent post.)
Choose Toys Made of Eco-Friendly materials – some companies make pet toys out of recycled plastic bottles and milk jugs which not only help keep thousands of bottles out of the landfill but also make durable toys.
Imagine if your pet's favorite chew toy was made with enough recycled plastic to also power your laptop for a month! Now that's streamlining!
No matter what toys your pet likes best—balls, squeaker toys or rope tugs there's something eco-friendly to chew on for everybody.
Go Organic
Organic cotton collars, leashes and bedding can reduce your pet's exposure to harsh chemicals. The reason this matters is that traditional cotton may be treated with pesticides. Some pets develop skin irritants like red, itchy spots that you can see. Others aren't as sensitive, but some scientists think long-term exposure to pesticides like these can raise dogs' risk of cancer.
Protect your pet with organic cotton in stylish patterns.
Buy Large
Larger bags and cans of food mean less packaging waste and less energy spent producing said packaging. Buy larger containers when you can and recycle the packaging for a lighter footprint. Of course, you want to make sure the food inside is good for your pet too. Choose foods with plenty of vegetables and a named protein source like beef or fish.
How will you be green this Earth Day?