4 Protein Options for Dog Food Without Chicken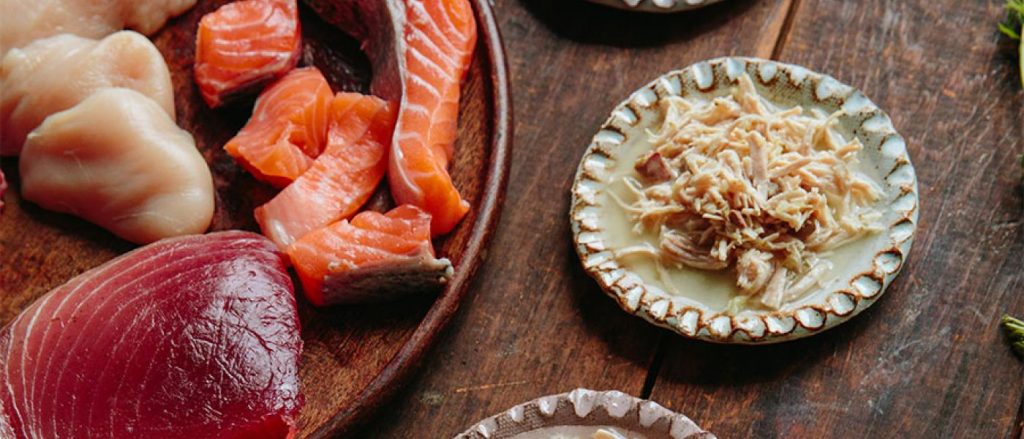 There are several reasons why pet parents may prefer a dog food without chicken for their adored fur kids. Primarily, it could be that their pooch is allergic to chicken. Secondly, there's no question that dogs, like people, have their food favorites and may prefer another tasty protein flavor instead. And, this taps directly into the growing trend of rotating menu options and offering dogs a greater variety in the food bowl. After all, dinner time is a great bonding experience with your pooch.
And while we know that selecting the right taste and texture for mealtime enjoyment is important, here are some other reasons to consider a dog food without chicken:
Some recipes offer more protein that others and could be a better choice for high-energy dogs that have a very active lifestyle. 
Some menu options may offer higher levels of glucosamine and chondroitin than others, a good option for dogs with joint issues. 
A recipe with higher levels of Omega 6 and Omega 3 fatty acids could be worth considering for a dog with skin and coat issues.
Here are four dog foods without chicken, all offering high-quality protein sources:
Protein 1: Lamb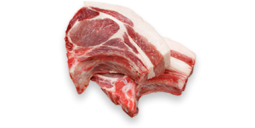 Pet nutritionists consider lamb to be a popular protein choice for pets that are allergic to chicken or other commonly used protein sources. It is rich in high-quality, digestible protein, and often suggested as a meal for high-energy and very active dogs.
Lamb has a high myoglobin content, making it an iron-rich protein source and is an excellent source of vitamin B-12. 
Lamb is considered an excellent natural source of essential amino acids vital for canine growth, a healthy immune system, muscle maintenance as well as hair and nails and is an excellent source of carnitine for heart health and vital for helping metabolize fats in the body.
CORE SIX Free-Range Lamb Recipe
The CORE SIX ingredients, namely free-range Lamb, Lamb Meal, Peas, Chickpeas, Pea Protein and Canola Oil make this a well-balanced diet. Apart from being completely poultry-free, it also doesn't contain potatoes making it suitable for dogs with sensitive tummies.  
Protein 2: Whitefish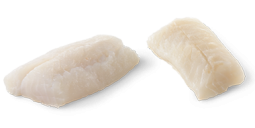 The term Whitefish refers to any type of fish that has flaky white meat. Most whitefish such as cod and pollock are low in fat, but have a high amount of protein with lots vitamins and essential minerals. This makes it an excellent protein source for dogs. Whitefish is known for its high phosphorus content which is known to help maintain good bone structure and density in healthy dogs.
Whitefish contains lots of B vitamins–vitamin B12 essential for healthy nerve function and the production of new red blood cells, and vitamin B6 (pyridoxine), for proper protein metabolism. While vitamin B3 (niacin) aids in energy metabolism and helps support the immune system. Plus, whitefish contains nutrients known to promote help promote healthy brain function.
CORE RawRev Wholesome Grains Ocean + 100% Raw Fish
This poultry-free fish dinner combines high-protein, fish-based kibble with pieces of 100% raw whitefish for a balanced meal that is naturally rich in omega fatty acids to help promote healthy skin and a shiny coat. The raw fish pieces have been freeze-dried using the latest technology making it a safe and a convenient way of offering pets crave-worthy taste with the benefits of raw protein as a part of their regular diet. Wellness CORE RawRev contains no artificial ingredients, colors or preservatives. This single-source protein recipe is a great food option for dogs with chicken-sensitivities or those who enjoy the taste of seafood.
Protein 3: Beef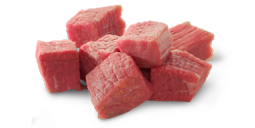 Beef has always been a popular protein choice for dogs because it has a well-balanced nutrient profile containing a wide range of vitamins including essentials like B1 (thiamine), B2 (riboflavin), B3 (niacin), B6 (pyridoxine) B9 (folic acid) and B12 (cobalamin), as well as minerals like iron, phosphorus and zinc and amino acids considered crucial for strong bones and building cartilage. Beef is an excellent source of carnitine including L-Carnosine for heart health and vital for helping metabolize fats in the body.
CORE Simply Shreds Mixer or Topper Tuna, Beef & Carrots
This recipe comes in a pouch and is designed to be served as a healthy snack as part of a dog's daily calorie intake or as a meal mixer to add additional flavor and protein to kibble. It's made from five simple ingredients, with the tuna and beef proteins shredded and added to the diced veggies in a savory broth. 
Protein 4: Turkey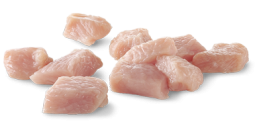 Turkey is a lean meat known to be a very digestible, high-quality protein source for dogs. It is rich in B vitamins and loaded with minerals such as selenium which is known for its antioxidant properties. Plus, turkey is high in zinc as well as phosphorus. Phosphorus is essential for strong, healthy bones.
While turkey is considered poultry, its nutrient properties are different from chicken making it a safe protein alternative for chicken-sensitive dogs. 
This complete and balanced recipe features turkey as an antioxidant rich, single-source protein. Spinach is considered a superfood as its rich in magnesium and iron and the recipe is fortified with Omega 3s obtained from flaxseed. The recipe is grain-free and has a creamy pate-style texture making it suitable as a complete meal or topper on kibble for additional flavor and a protein boost.
Do you have a dog that enjoys any of these recipes? Please share your photos with us by tagging #wellnesspetfood and @wellnesspetfood for a chance to be featured on our website or social pages!