10 Stocking Stuffer Ideas for Pets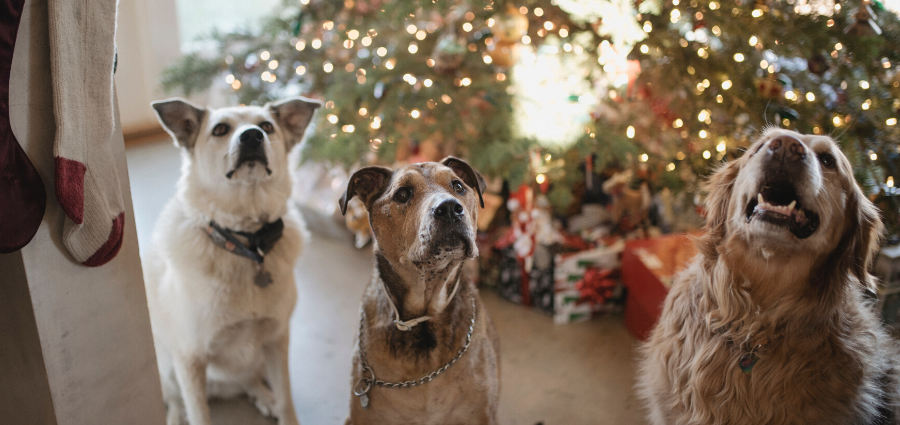 For most people, their beloved cats and dogs are more than just pets – they're family. If you have a four-legged furry family member who you'd like to pamper a bit this holiday season, read below for some stocking stuffer ideas to include your pets in your holiday celebrations.
Top 10 Stocking Stuffer Ideas
1. Dog Toys.
 
Kids aren't the only ones who would be excited to receive new toys for Christmas! Get your dog a new squeaky ball, frisbee or chew toy so they too can enjoy a new toy on Christmas morning. Pet stores always have fun holiday-themed toys if you'd like to keep playtime festive.
2. Cat Toys.
Just like dogs, cats will enjoy seeing a new toy that Santa left in their stocking! Maybe buy your feline friend a new teaser toy, crinkle mouse or jingle ball. If you want to give your cat a bit of a fun challenge, buy a challenge toy – perfect for stuffing with a Wellness Holiday Treat! 
3. Leash or Collar.
Give your animal a new look with a different leash or collar to wear! Look for fun holiday designs so they too can get spruced up and fancy for the holidays along with the rest of the family.
4. Catnip.
Give your kitty the gift that makes cats go crazy – literally. Let your cat go wild and get into the holiday spirit with a new toy or ball filled with catnip. Look for refillable toys so you can keep the catnip fresh. 
5. Clothes.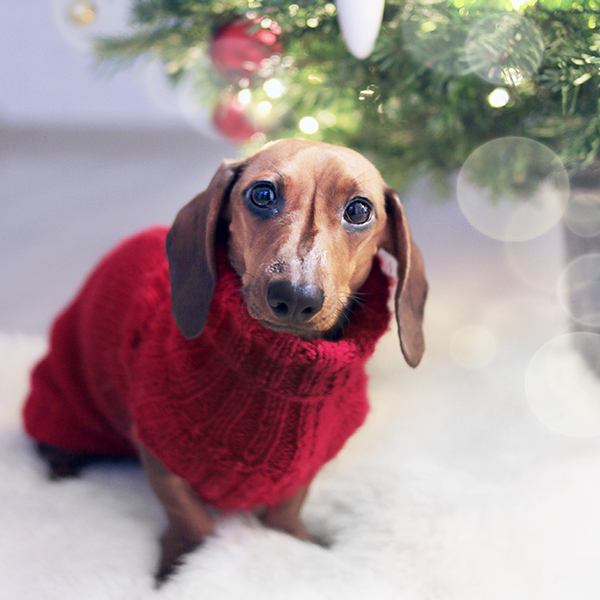 Is your furry friend a fashionista? Does your pet get cold or have to wear clothes for other reasons? Do you just think it's cute to dress them up? Stuff their stocking with a new outfit! Look for fun holiday attire online and in pet stores – just make sure to snap a quick pic of the new outfit before your pet scampers off in her new duds.
6. Grooming Supplies.
Show your puppy or kitten some love with some new grooming supplies to help keep them looking and feeling their best! Maybe your dog could use a new brush to keep his coat looking shiny. Your cat could use some new nail clippers to keep those claws at bay! Shampoo, cleansing wipes and ear cleaner are also great ideas! Your pets will love getting pampered, and you'll love keeping them clean and healthy.
7. Food & Water Dishes.
We all know how much pets love to eat. Why not buy them a new bowl or dish for them to enjoy their grub and drink out of? Pour the bowl full of yummy Wellness Pet Food, and watch your pet chow down and drink out of shiny new bowls and dishes. 
8. Blanket.
If an animal's first love is food, sleep is a close second. Cats and dogs alike would love a new blanket to relax on or roll around with. Look for soft, comforting textures to keep your fur baby comfy and relaxed while they drift off to pet dreamland. 
9. Heating Pad.
Animals love to find a place in front of the window to soak up some sun. Don't let them miss out on that comforting warmth just because the days are shorter. The holidays come with cooler temperatures and less sunlight –  give your four-legged friend his or her very own warm spot! Cats and dogs will love cozying up to a warm heating pad during the coldest days of the year! Make sure to choose a pet-safe heating pad.
10. Holiday Themed Treats.
Show your pup or kitty some extra love this Christmas in the form of special holiday treats. We all love to indulge in seasonal favorites during the holiday season, so why should your pets be any different? With fun flavors such as gingerbread for dogs and turkey and cranberries for cats, your pet will love this special treat, and you'll love knowing that your pet is getting the very best with Wellness Pet Food.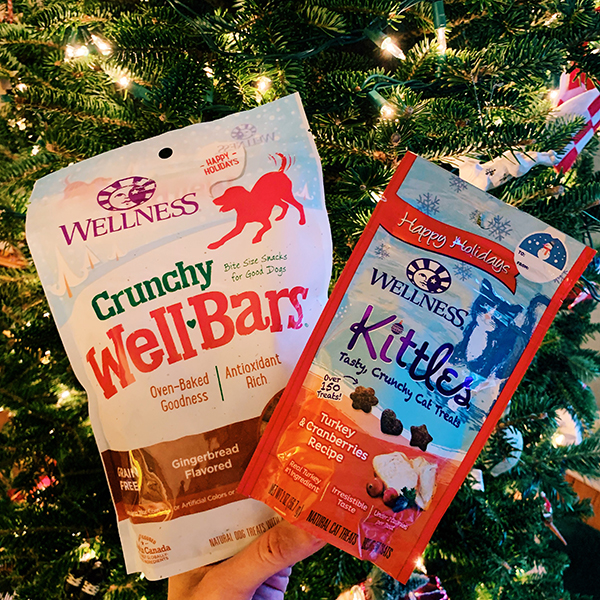 Remember to include your cat or dog in the Christmas celebrations this year! If you're hanging a stocking for your pet by the chimney with care this holiday season, make sure to fill it with wholesome goodies from Wellness Pet Food. Made with natural ingredients and crafted with your pet's wellbeing at heart, our treats are the hit of every howliday gathering.